With the Belle daysailer complete–and currently sailing in the Chesapeake–I'm forseeing a three-boat range of Belle-inspired boats:
16ft daysailer (Belle)
The original. Pure daysailer.
18'9" daysailer/cruiser (Belle 19)
Daysailer with cuddy. Just enough room for a small V-bunk.
20'6" cruiser (Belle 20.5)
Lavish cruising accomodations for two!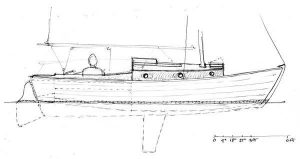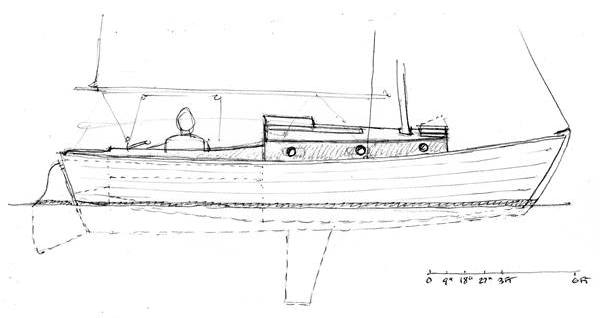 Down below there's space for a V bunk, a small seat, and a galley area. Like BELLE, slatted cockpit seats and angled coamings make for comfortable sitting, lounging, and fair-weather sleeping. The proven gaff sloop rig provides fun performance and shorter spars for trailering. Click the link to learn more.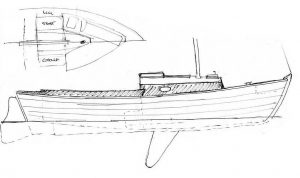 Almost two feet shorter than the 20.5, but the essentials are preserved: a small cabin for getting out of the weather, sleepable cockpit seats, and fine performance. Click the link to learn more.
—Daniel Gonneau, Designer/Builder